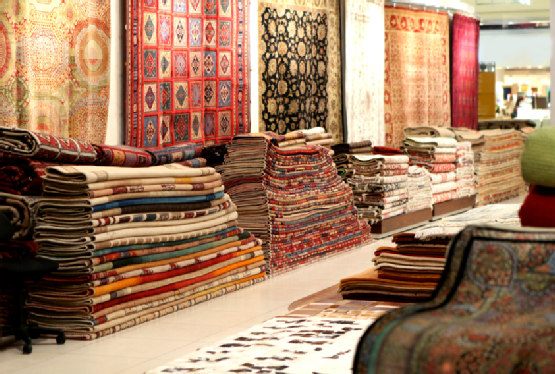 The phrase "Oriental rug" has become a generic label for nearly any variety of patterned carpeting. This has provided the opportunity for professional rug cleaning companies to advertise "Oriental rug cleaning" when they themselves know nothing about the proper way to clean and repair Oriental rugs. But as a generic label, "Oriental rug" ignores the craftsmanship and skill that goes into making an authentic Oriental rug.
So, what exactly is an Oriental rug? We're glad you asked.
Generally, an Oriental rug is handmade (either hand-knotted or woven) out of traditional materials such as wool and silk on a foundation of cotton, wool or silk, with indigenous design patterns that have been around the Middle and Far East for centuries. And for added textural and color variation, a fiber called "Allo" is sometimes used in the construction of Oriental rugs.
The knot count, or "knots per square inch," of a high-quality Oriental rug typically range between 100 to 400 knots per inch—each of which are completely hand-knotted. And because of the complex weaving patterns, it is extremely important that the utmost care is taken when cleaning your Oriental rug. And that's where Hadeed Oriental Rug Cleaning comes in. Variables such as the color fastness of dyes, the fabric used on both the pile and foundation, pre-existing damages, and other factors must be considered in hand washing a particular rug.
Hadeed Carpet has been family owned and operated for more than 55 years, which means we have the experience that other Oriental rug cleaning companies in the Washington, DC area may not. We understand how valuable your Oriental rug is, and we promise to clean it like it was our own, using our time tested hand washing methods. To learn more, contact us online or call (703) 241-1111.