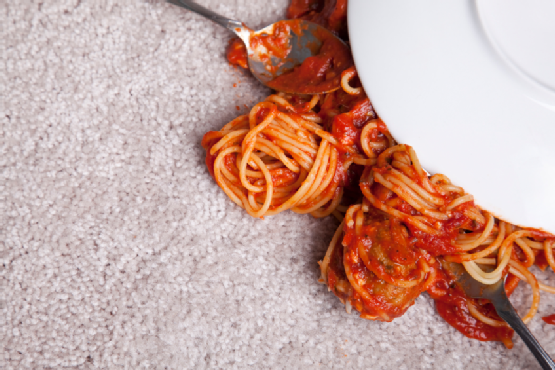 The best way to keep your rugs and carpet clean for generations to come is by having them professionally cleaned at least once per year. But in order to keep your rugs and carpet clean between professional cleaning appointments, it's important that you know how to treat most of the common stains and spots yourself—and even a few of the least common stains, as well. But how can you remember all the different ways to clean so many different stains? The answer is Stain 101. Some stains are permanent, and cannot be removed as they have dyed the fabric; this is when you need Hadeed Carpet's color restoration/stain removal team to rescue your rug.
Stain removal is something everyone needs to know about, and the Stain 101 app can help. It is important to act quickly when a spill or staining event occurs, blotting up wet substances, removing as much as possible. This comprehensive stain removal guide has information about how to treat almost any kind of stain you can imagine, from ballpoint ink to candle wax, so that you can keep your carpet looking its best between professional cleaning appointments.
When it comes to professional carpet cleaning, be sure to contact Hadeed Oriental Rug Cleaning at (703) 241-1111. We have proudly served the Washington, DC area for over 50 years, and we'd love to show you why. Our services include wall-to-wall steam carpet cleaning and Oriental rug hand washing and repair. We also recommend a scotchguard for wool application to provide a level of protection against accidents.