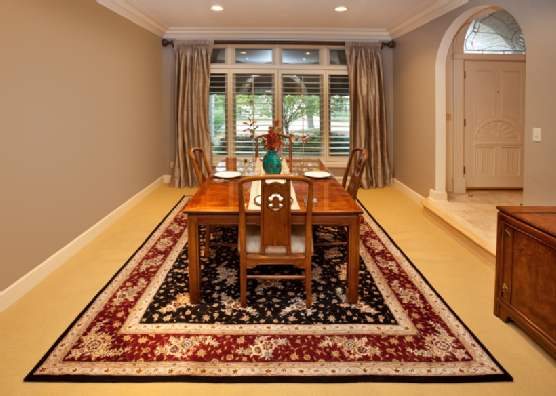 Rug weaving is an art that has evolved over many centuries. Your Oriental rug not only decorates and accents your home in a beautiful way, it also has an illustrious history that dates back over 1,500 years.
It is generally difficult to find archaeological evidence of ancient Oriental rugs because wool, cotton, and other materials used in these artistic pieces tend to decay. However, some pieces from rugs were discovered in East Turkestan, which scientists have dated sometime between third and fifth centuries AD. Oriental rugs were originally used for warmth, but eventually evolved into representations of wealth for kings and noblemen.  
In 1949, Russian archaeologists discovered an Oriental rug in the mountains of Siberia preserved in a large sheet of ice. After an extremely careful Oriental rug cleaning to remove the layers of ice and dirt, tests confirmed that this rug actually hailed from fifth century BC. It became known as the Pazyryk Carpet. The condition and masterful weaving of this rug led scientists to believe that rug weaving was an art that had already been in existence for thousands of years by the time this rug was made.
Ancient cultures used plants, roots, and other materials they could easily find to dye wool and create unique rugs. The Persians were known for crafting rugs that were distinct from each other. Archaeologists have found a wide variety of designs, styles, sizes, colors, and weaves that demonstrate a masterful art that they believe has been evolving for the last 3500 years.
Take care of your Oriental rug by bringing it into Hadeed Oriental Rug Cleaning. We offer Oriental rug repair and restoration as well as wall-to-wall cleaning for your everyday carpet. Visit our website for more information about the best Oriental rug cleaners in the Washington, D.C. area or call (703) 241-1111 to set up an appointment.