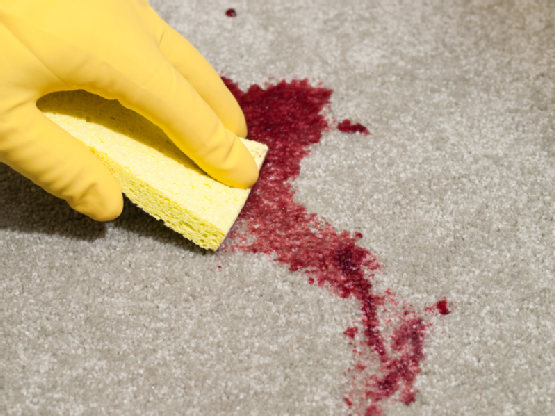 You may want to host a fun, festive and colorful party, but chances are you aren't looking for a colorful carpet as well. Even day to day life can present hazards for your rugs and carpets, especially if you have children, animals, or if your rug is located in a high-traffic area.
Professional carpet cleaning is the best way to keep your home healthy, looking and smelling great, and to remove any of these common stains: candle wax, beverage stains, pet urine, cosmetics, or mud.
Some stain prevention tips include:
Keep a foot mat or small rug near the exterior doors of your home so that your family and guests can wipe off their feet (and any mud) before walking on the carpet.
Dupont Teflon, a scotchgard-like product for wool, by Hadeed Carpet.
If you have pets inside of your home, be sure to house train them as soon as possible to avoid unsightly urine stains.
Insist that food and drinks are kept in the kitchen, or other restricted areas.
Spills and stains are inevitable in daily life, so if a hard-to-remove beverage like red wine is spilled on your carpet or rug, make sure to clean it up by blotting with a clean white towel as quickly as possible to avoid deep-set stains. Then clean with a solution of warm water and mild detergent. Also, be sure to completely dry the area to protect your carpet against mold and mildew.
For more helpful tips, contact Hadeed Oriental Rug Cleaning at (703) 241-1111. With over 55 years of experience in the Washington, DC area, we know a thing or two about cleaning carpets and rugs. Hadeed Carpet has a color restoration department which can eliminate any permanent stain. We also specialize in Oriental rug repair! If you live in the DC area, let Hadeed Carpet help you with all of your rug and carpet cleaning needs.