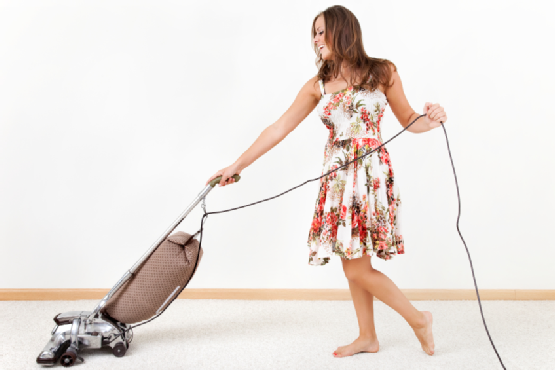 Proper vacuuming is the easiest and most effective way to keep your carpet looking great between professional carpet cleanings. But did you know that regular vacuuming can also help keep your carpet feel great under your feet? Here's why:
Regular vacuuming is recommended during the periods between wall-to-wall carpet cleaning by a professional company, but is insufficient to extract deeply embedded dirt that Hadeed Carpet & Rug accomplishes though superior equipment and technicians.
Vacuums help to pick up dirt and debris that may be sitting on the top of the carpet, preventing the particles from becoming embedded between the small carpet fibers (which grinds away at the carpet like tiny razors). Vacuuming more frequently also means that it will take less time to pick up any dirt or debris that may have gotten into your carpet after the last time you vacuumed. Believe it or not, the more you vacuum, the easier it gets!
Dirt can actually break down your carpet's fibers, minimizing how long the carpet will last. Removing dirt with regular vacuuming not only helps to maintain the quality of your carpet, but keeps it feeling soft and fluffy. Eliminating dirt can also rid the carpeting of some of the allergens that fibers are prone to holding on to.
In addition to vacuuming, the best thing you can do for your rugs and carpet is to call Hadeed Oriental Rug Cleaning at (703) 241-1111. We specialize in traditional hand washing of Oriental rugs where we flush out all imbedded dirt at our plant, and offer high quality wall to wall carpet cleaning with the strongest of vacuums on our Hadeed Steam trucks. Check Out Our Website For More Information!